FRP Chimneys Manufacture In India
For over 20 years, we at Plast-O-Fibre & Fibrograts have been expertly designing, fabricating, manufacturing and installing FRP Chimneys & PP-FRP Chimneys for corrosive applications. Industries such as thermal power plants, fertilizer industries, Pulp & Paper, Metals & Mining, Chemical Processing FRP Chimneys/ PP-FRP Chimneys in process systems in which FRP has superior corrosion resistance over metal chimneys. These FRP Chimneys & PP-FRP Chimneys are more economical & lighter in weight than metallic stacks. We also supply ducts required at inlet & outlet of stack.
We can supply stacks up to heights of 100m & for temperatures up to 120 deg C.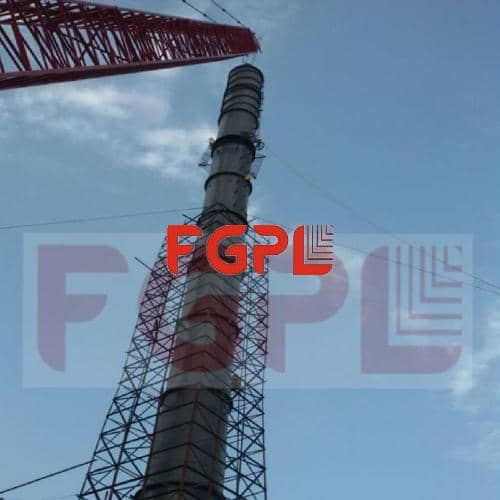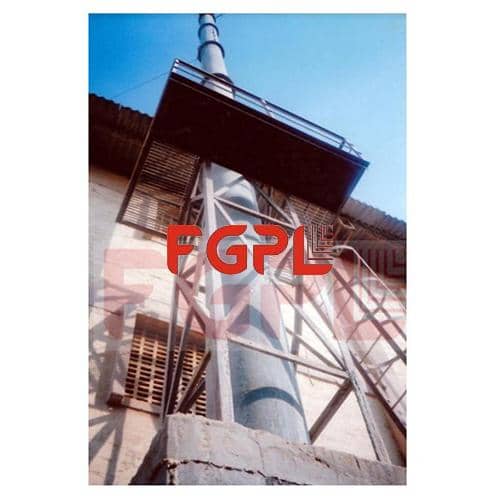 Since the beginning of our business, we have been renowned for the thorough design and construction of FRP chimney systems. Excellent quality and pinpoint accuracy helped us win the business of many different industries. We are well-known FRP chimney manufacturers and distributors with years of experience in this industry. One of the necessities wherever there is a heating system is a FRP chimney. We adhere to sound production practises and conduct rigorous internal proactive quality inspections. Customers love our high-quality items, and we have a lengthy list of grateful customers. We work tirelessly to develop high-quality products for clients.
Properties of FRP Chimneys
These days, FRP chimneys are getting more and more popular because of their incredibly robust qualities. They are extremely resistant to corrosion and can withstand a wide range of temperatures. We produce a large variety of FRP chimneys thanks to our talented and knowledgeable crew. We accept exceedingly specialised orders and accurately build the necessary chimneys according to customer specifications.
 We produce these chimneys in accordance with the rules outlined by the pollution control board. We meet your requirements for high-quality FRP chimneys.
Applications
The following industries, which significantly reduce pollutants, accept and value our chimneys on a big scale.
Pharmaceutical businesses

Chemical businesses

Industries that manufacture a lot of drugs

sectors that treat water

Units that process food and other related businesses.